NAC (N-Acetyl-L-Cysteine) 900mg | 120 Vegetarian Capsules | Adaptogen Research
NAC (N-Acetyl-L-Cysteine) 900mg | 120 Vegetarian Capsules | Adaptogen Research
Product Videos
N-Acetyl L-Cysteine (NAC)
13:40
In this video you'll discover the nootropics benefits of N-Acetyl-L-Cysteine (NAC). Including why we use NAC as a nootropic, recommended dosage, side effects and clinical research. N-Acetyl-L-Cysteine (NAC) is the N-acetyl derivative of the naturally occurring amino acid L-cysteine. And works primarily by helping restore the body's natural antioxidant glutathione. NAC has been used to treat acetaminophen poisoning for decades. It provides the glutathione your liver needs to fight off the metabolite NAPQI in Tylenol that does severe liver damage. NAC as a nootropic and a precursor of glutathione, is a potent antioxidant, anti-inflammatory and free radical scavenger. Your brain is especially vulnerable to inflammation, free radical and oxidative damage. Affecting cognition, long-term potentiation, memory and mood. NAC modulates glutamate levels and dopamine release in the brain. Excess glutamate in your brain is toxic to brain cells affecting neuron health, cognition, memory and mood. And NAC protects dopamine receptors. Influencing dopamine levels and function in your brain. Even protecting dopaminergic nerve terminals from chronic methamphetamine use. Many neurohackers report that supplementing with N-Acetyl-L-Cysteine (NAC) reduces brain fog, improves memory, attention and concentration, relieves anxiety and depression, reduces irritability and symptoms caused by ADHD meds, reduces OCD behavior, increases energy levels, improves sleep quality, you get fewer colds or flu, your skin looks better, you feel younger, and hangovers are less severe. This indepth N-Acetyl-L-Cysteine (NAC) review covers: 00:00 N-Acetyl L-Cysteine (NAC) intro 00:25 N-Acetyl-L-Cysteine (NAC) as a nootropic 03:18 How does NAC work in the brain? 06:51 NAC benefits 08:11 How does NAC feel? 09:04 NAC clinical studies 09:58 NAC recommended dosage 10:53 NAC side effects 12:01 Types of NAC to buy For more on N-Acetyl-L-Cysteine (NAC) including a full transcript of this video and links to clinical studies, go to: http://nootropicsexpert.com/n-acetyl-l-cysteine/ For a full list of all the popular nootropics used today, go to: http://nootropicsexpert.com/nootropics-list/ My new book "Head First - The Complete Guide to Healing & Optimizing Your Brain with Nootropic Supplements" is nearly 600-pages. And the best guide for fixing and optimizing your brain on the planet. More on Head First here: https://nootropicsexpert.com/store/ And for your FREE download of my book "Secrets of the Optimized Brain", optin here: https://nootropicsexpert.com/free-download/ If you could use some help with choosing the right nootropics or figuring out how to deal with your own brain health issues, consider booking a personal consultation with me: https://nootropicsexpert.com/personal-consultations/ I upload new videos every week providing individual nootropic reviews, and tips on the best nootropic stacks no matter what your brain optimization goals. For a list of all the videos I have so far, go to my channel: https://www.youtube.com/c/nootropicsexpert
N-Acetyl L-Cys...

In this video you'll discover the nootropics benefits of N-Ace...
Product Videos
Product Description
NAC (N-Acetyl-Cysteine) Adaptogen Research is a source of the conditionally essential amino acid L-cysteine and a precursor to the tripeptide glutathione. NAC and glutathione support antioxidant and detoxification activity in the body.*
NAC N-Acetyl-L-Cystein Xymogen
NAC Benefits:
• Supports Detoxification*
• Supports Healthy Respiratory Function*
• Supports Cellular Antioxidant Activity*
• Improves Glutathione*
Made with non-GMO ingredients.
Serving Size: 1 capsules
Product Size: 120 vegetarian capsules
Other ingredients: Cellulose (capsule), stearates (vegetable source), microcrystalline cellulose.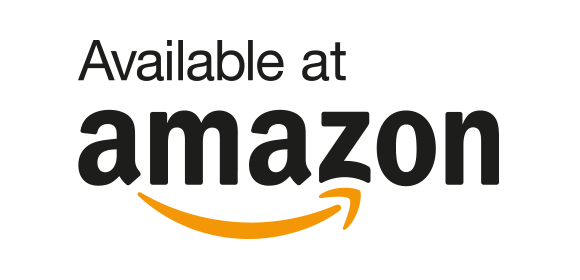 YOU MIGHT LIKE THESE